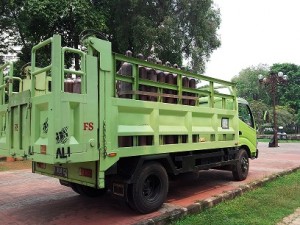 Jasa Pengiriman gas terbaik bagi kebutuhan gas industri anda dari PT. Gas Depo Industry. Kecewa dengan suplier gas industri anda? tidak disuply gas Argon (Ar), Karbon Dioksida (Co2) atau jenis gas lainnya? PT. Gas Depo Industry solusinya.
Kami jual dan stockist gas Argon (Ar), Oksigen (O2), Asetilen (C2H2), Karbon Dioksida (Co2), Nitrogen (N2), Helium (He), Propane (C3H8), Hidrogen (H2), Nitrous Oxide (N2O), Arcal, Arsil, Udara Tekan, Compressed Air, Elpiji (LPG) Pertamina 50 Kg. Kami juga jual specialty gas atau gas spesial seperti Hydrogen Sulfide (H2S), Methane (CH4), Sulfur Hexafluoride (SF6) dan lainnya dalam bentuk gas atau cair (liquid) lengkap dengan grade yang dikehendaki pelanggan antara lain :  Welding Grade, High Purity (HP), Ultra High Purity (UHP).
Kami jual juga tabung gas 1 m3 – 10 m3, Tabung Dewar Taylor Wharton,  VGL, PGS, Rack Cradle, Regulator HARRIS, Welding Equipment, Cryogenic Tank, Isotank, Bulk Container, dan lain-lain.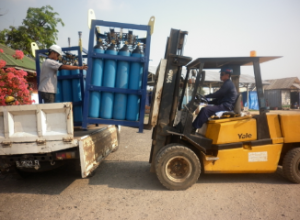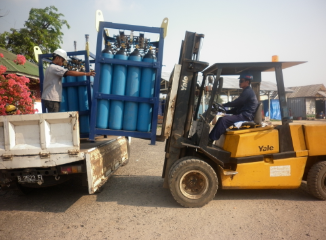 Jasa Service kami melayani :
Instalasi Pipa Gas
Purging Pipe, Tanker, Bulk, & Tank
Pipeline & Marine Underwater Service
Construction and Installation of Filling Station
Project Supervisory and Consultation
Hydrostatic High Pressure Container, Cylinder, Tanker, Tank, Bulk
Distribution
Fire and Safety Equipment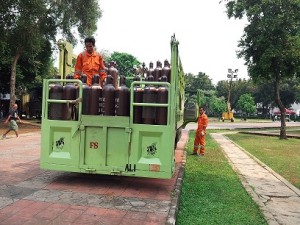 PT. Gas Depo Industry meyediakan jasa pengiriman gas atau distribusi gas industri, yaitu pengiriman gas berulang (Blangket Order) untuk pelanggan rumah sakit dan pelanggan industri lainnya.
Untuk pemesanan jasa pengiriman gas dan delivery service produk-produk gas PT. Gas Depo Industry segera hubungi tim sales dan call center kami.
Call Center : 08179867722
E-mail : sales@gasdepo.co.id