Jual Gas Acetylene dengan rumus kimia C2H2 terlengkap dengan kapasitas isi yang pas, harga murah bersaing, mutu dan kualitas yang dapat diandalkan serta jaminan supply yang prima dari PT. Gas Depo Industry. kami adalah supplier dan tempat jual gas Acetylene (C2H2) berpengalaman dan terpecaya untuk kebutuhan gas Acetylene C2H2 Anda. Selain jual dan stockist gas Acetylene (C2H2), kami juga menjual gas-gas industri lainnya seperti : Oksigen (O2), Argon (Ar), Nitrogen (N2), Karbondioksida (Co2), Helium (He), Hidrogen (H2), Metana (CH4), Propana (C3H8), Nitrous Oxide (N2O), Udara Tekan (Compressed Air), Sulfur Hexafluoride (SF6), Elpiji Pertamina LPG dan lain-lain, lengkap dalam bentuk gas atau cair (liquid) serta dengan tingkat grade yang dihendaki customer : Welding Grade (WG), High Purity (HP), dan Ultra High Purity (HP).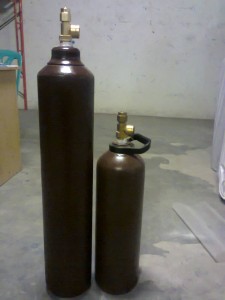 Gas Acetylene (C2H2) yang umumnya orang lebih mengenal dengan sebutan "Gas Karbit" merupakan gas yang terbuat dari Calcium Carbide dan mempunyai 4 (empat) komponen yaitu : Tabung Baja, Porosh Mesh atau Asbestos yang bentuknya seperti pasir, Acettone Cair untuk mengikat gas karbit, dan terakhir Gas Karbit itu sendiri. Gas Acetylene disebut juga dalam lafal Bahasa Indonesia yaitu Gas Asetilen atau Gas Asetilin atau Gas Asitilin, jenis gas ini umumnya digunakan dalam pengelasan (welding) atau pemotongan logam (cutting) bersama dengan Oxygen (O2) sebagai oxidator (pembakar).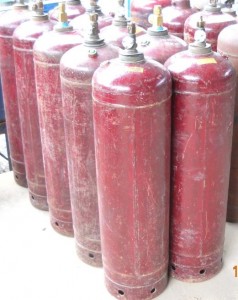 segera hubungi tim sales dan call center kami untuk pemesanan produk Acetylene (C2H2) dari PT. Gas Depo Industry, karena kami adalah solusi untuk kebutuhan gas asetilene Anda! try us and fell the different !
CALL CENTER : 08179867722
E-MAIL : sales@gasdepo.co.id