Jual Gas N2 atau yang disebut juga Gas Nitrogen terlengkap dengan harga murah bersaing, ready stock, mutu isi presisi tinggi, serta servis pelayanan yang dapat diandalkan dari PT. Gas Depo Industry. Gas Nitrogen (N2) tersedia dalam kemasan ukuran volume tabung gas yang dikehendaki pelanggan : 1 m3, 1.5 m3, 2 m3, 6 m3, 7 m3, dengan tekanan kerja 150 Bar dan ukuran volume tabung gas 10 m3 dengan tekanan 150 Bar atau 200 Bar. Sedangkan Isi gas Nitrogen tersedia dalam tingkatan grade purity atau kemurnian : Welding Grade (WG) yang kadang disebut juga Industrial Grade (IG), High Purity (HP) Grade, dan Ultra High Purity (UHP) 99,999% Grade untuk berbagai kebutuhan industri Anda.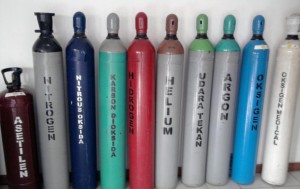 PT. Gas Depo Industry adalah perusahaan gas industri terintegrasi yang sudah berpengalaman mensupply ke berbagai macam industri seperti Oil and Gas Industry, Pharmaceutical Company, Chemical and Petrochemical Industries, Mining Company, Food and Beverage, Engineering and Fabrication, Automotive Industries, Medical & Hospital, Logistic, Building, Plastic processing and Packaging, Electric and Electronics Products, Pulp & Paper, Research Center and Laboratories, Metallurgy, Balon Udara, dan masih banyak lagi. Kami akan selalu profesional dan konsisten dalam melaksanakan bidang usaha gas industri dan akan terus berusaha meningkatkan kualitas pelayanan atau service dan profesionalisme agar customer kami merasa puas dan memposisikan kami sebagai partner bisnis penyedia gas industri terdepan mereka.
Jangan Ragu untuk menghubungi tim sales dan call center kami untuk mendapatkan pelayanan produk gas N2 atau gas Nitrogen dari PT. Gas Depo Industri. Try Us …. and Feel the Different !!!
CALL CENTER : 08179867722
E-MAIL : sales@gasdepo.co.id