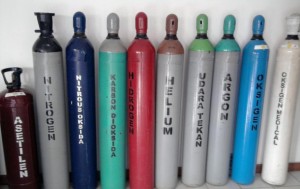 Jual tabung gas Argon (Ar) untuk berbagai kebutuhan industri Anda dengan harga termurah, stock terjamin, kualitas dan mutu barang yang prima serta pelayanan yang dapat diandalkan dari PT. Gas Depo Industry. Kami adalah perusahaan supplier agen distributor serta tempat refill dan isi ulang gas Argon (Ar) lengkap dengan ukuran volume tabung yang dikehendaki customer 1 m3, 1.5 m3, 2 m3, 6m3, 7m3, dan 10 m3 dan juga tingkat purity grade yang kehendaki pelanggan : Welding Grade WG, High Purity HP, Ultra High Purity UHP. Kami juga menjual Argon (Ar) dalam bentuk liquid atau cair dalam kemasan Vessel Gas Liquid (VGL)/Portable Gas Supply (PGS) atau Tanki Cryogenics.
Selain Gas Argon (Ar), PT. Gas Depo Industry juga menjual gas industri lainnya seperti : Oksigen (O2), Karbondioksida (Co2), Nitrogen (N2), Hidrogen (H2), Helium (He), Methane (CH4), Nitrous Oxide (N2O), Propane (C3h8), Asetilen (C2H2), Sufur Hexafluoride (SF6), Udara Tekan (Compressed Air), Mixture & Mixed Gas, Methane LEL, Amoniak (NH3), Calibration Gas, Carbon Monoxide (CO), Hydrocarbon Gas, Hydrogen Sulfide (H2S), Elpiji (Pertamina) LPG, dan sebagainya.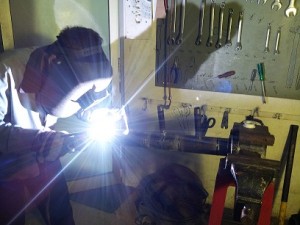 PT. Gas Depo Industry sudah berpengalaman mensupply tabung gas Argon (Ar) untuk perusahaan Oil and Gas, Electric and Electronic, Chemical and Petrochemical, dan sebagainya. Segera hubungi tim sales dan call center kami untuk mendapatkan pelayanan produk tabung gas Argon (Ar).
Call Center : 08179867722
E-mail : sales@gasdepo.co.id