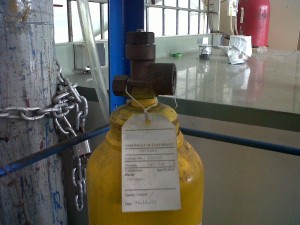 Distributor Gas Methane (CH4) atau umumnya dikenal juga dengan sebutan gas metana atau gas metan. Gas Methane CH4 merupakan termasuk jenis gas rumah kaca (Green House Glass Gas) yang dipancarkan oleh berbagai sumber. Salah satu sumber produsen terbesar gas metana di alam dapat ditemukan dari lahan basah seperti rawa dimana dalam lingkungan rendah oksigen, bakteri mendegradasi nutrisi menjadi metana dan CO2, namun emisi metana lainnya berasal dari pembakaran kayu atau dari proses biologis pada bakteri usus pada ternak sapi yang menghasil gas metan, dan sumber gas metana lainnya.
Pada skala industri PT. Gas Depo Industry menjual dan stokist Gas Methane CH4 yang diperuntukan bagi berbagai macam aplikasi kebutuhan industri seperti Oil and Gas, Petrochemical and Chemical, Laboratorium, Modified Atmosphere Industry dan lain-lain dimana pada umumnya gas metana berfungsi sebagai bahan bakar (fuel combustion) untuk menghasilkan api dan panas. Info lebih jelas tentang Gas Metana dapat dilihat pada tautan Gas Methane (CH4).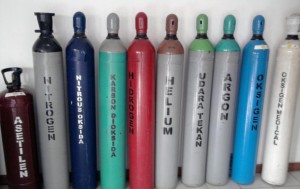 Selain jual gas Gas Metana PT. Gas Depo Industry juga menjual gas-gas industri lainnya seperti Oksigen (O2), Argon (Ar), Asetilen (C2H2), Nitrogen (N2), Hidrogen (H2), Karbondioksida (Co2), Nitrous Oksida (N2O), Propana (C3H8), Helium (He), Karbon Monooksida (CO), Sulfur Hexafluoride (SF-6), Elpiji Pertamina LPG, Udara Tekan (Compressed Air) dan gas industri lainnya lengkap dengan tingkat kemurnian atau grade yang dikehendaki pelanggan : Welding Grade (WG), High Purity (HP), Ultra High Purity (UHP).
Hubungi tim sales dan call center kami untuk mendapatkan produk gas Methane (CH4) dari PT. Gas Depo Industry.
CALL CENTER : 08179867722
E-MAIL : sales@gasdepo.co.id