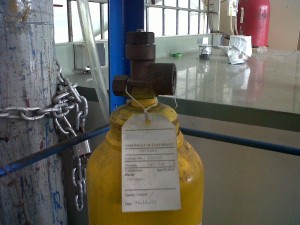 Jual Tabung Gas Methane yang umumnya disebut juga gas metana atau gas metan dengan lambang rumus kimia CH4 adalah jenis gas yang tidak berbau (odorless) dan tidak berwarna namun sangat mudah terbakar sehingga oleh manusia digunakan sebagai bahan bakar energi (fuel) yang ramah lingkungkan dimana satu meter kubik gas metana setara dengan energi yang dihasilkan 0,48 Kg Gas Elpiji (LPG). Asal sejarah pembentukan Gas Methane melibatkan mikroba yang sangat kompleks, dan secara bertahap merombak bahan organik didalam limbah cair atau limbah padat hingga dihasilkan gas metana.
PT. Gas Depo Industry jual dan stockist gas methane (CH4) atau gas metana atau gas metan serta gas-gas industri lainnya seperti Oxygen (O2), Acetylene (C2H2), Carbon Dioxide (CO2), Nitrogen (N2), Helium (He), Hydrogen (H2), Argon (Ar), Propane (C3H8), Compressed Air (Udara Tekan), Nitrous Oxide (N2O), Amonia (NH3), Elpiji Pertamina LPG, Sulfur Dioxide (SO2), Sulfur Hexafluoride (SF6), dan sebagainya.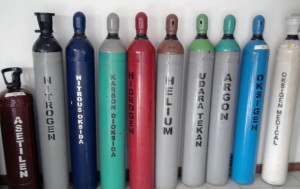 PT. Gas Depo Industry berpengalaman dalam mensupply Gas Methane (CH4) dan produk kami sudah dipakai oleh berbagai bidang industri seperti oil and gas, chemical and petrochemical, Laboratory, Environment and Modified Atmosphere, dan lain-lain.
Segera hubungi tim sales dan call center kami untuk pemesanan produk Gas Methane dari PT. Gas Depo Industry.
Call Center : 08179867722
E-mail : sales@gasdepo.co.id