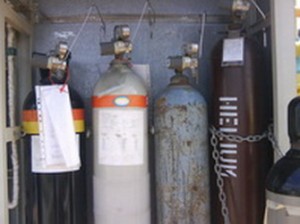 Jual Gas Hidrogen Sulfide terlengkap dengan komposisi gas Hydrogen Sulfide (H2S) yang  dikehendaki pelanggan : 10 ppm, 20 ppm, dan lainnya serta dengan harga murah bersaing dari PT. Gas Depo Industry. kami sudah berpengalaman menjadi supplier gas H2S atau Hidrogen Sulfida atau Hydrogen Sulfide untuk berbagai aplikasi kebutuhan Industri seperti Oil and Gas, Chemcial and Petrochemical, Laboratorium, dan sebagainya.
Hydrogen Sulfide (H2S) adalah jenis gas yang tidak berwarna (colorless), beracun (Non-toxic), termasuk jenis gas mudah terbakar (Flammabel gas) dengan bau busuk menyengat mirip dengan bau telur busuk pada konsentrasi rendah dan tidak terdeteksi oleh bau pada konsentrasi tinggi. Sering juga dikenal sebagai "gas selokan", Hydrogen Sulfide (H2S) adalah hasil dari pemecahan bahan organik oleh bakteri, biasanya dalam lingkungan kekurangan Oxygen (O2) seperti dalam sistem saluran pembuangan atau instalasi pengolahan air limbah. Hidrogen Sulfide (H2S) merupakan termasuk jenis gas yang dapat menimbulkan  bahaya yang besar untuk manusia.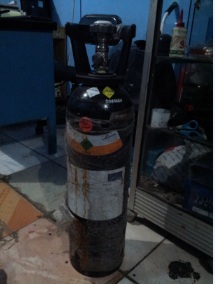 Penggunaan gas Hidrogen Sulfida (H2S) biasanya dipakai dalam laboratorium untuk kalibrasi.
Segera hubungi tim sales dan call center kami untuk mendapatkan produk Gas Sulfur Hexafluoride (SF6) dari PT. Gas Depo Industry.
CALL CENTER : 01879867722
E-MAIL : sales@gasdepo.co.id