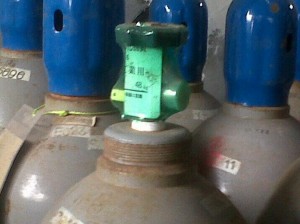 Jual Gas SF-6 terlengkap dengan jaminan stock dan supply yang prima serta dengan harga murah bersaing dari PT. Gas Depo Industry. kami adalah supplier, agen dan distributor Gas Sulfur Hexafluoride (SF6) das specialty gas lainnya seperti Carbon Monoxide (CO), Sulfur Dioxide (SO2), Nitrogen Trifluoride (NF3), Helium (He), Ethylene (C2H4), Hydrogen Sulfide (H2S), Mixed Hydrocarbon and Reactive Blend Gas (Methane, Ethane, Hexane, Pentane, Isopentane, Normal Hexane, n-Pentane) dan sebagainya.
Gas SF6 merupakan gas rumah kaca anorganik tidak berwarna (colorless), tidak berbau (odorless), dan tidak mudah terbakar (non-flammable gas). Aplikasi gas SF6 sebagian besar dari produksi 8.000 ton SF6 per tahun, 6.000 ton khusus diperuntukan penggunaannya sebagai media dielektrik gas di industri listrik, gas inert untuk casting magnesium, dan sebagai mengisi inert untuk jendela kaca terisolasi. Untuk informasi lebih jelas tentang Gas SF6 dapat Anda lihat di tautan Gas Sulfur Hexafluoride di website kami.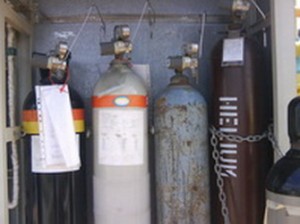 Saat ini kami menyediakan dan menjadi distributor Gas SF6 dari ASAHI GLASS COMPANY, LINDE GAS, SOXAL GAS SINGAPORE, dan lain-lain.
Segera hubungi tim sales dan call center kami, untuk pemesanan produk Gas Sulfur Hexafluoride atau Gas SF6, dan dapatkan pelayanan yang melebihi harapan Anda, Try Us ! and Feel the Different !
CALL CENTER : 08179867722
E-MAIL : sales@gasdepo.co.id