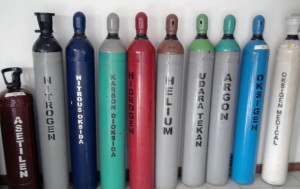 Refill dan isi ulang Gas Nitrogen N2 terlengkap dari PT. Gas Depo Industry dengan konsep "an Integrated Industrial Liquid and Gas Company", kami melayani penjualan serta refill dan isi ulang Gas Nitrogen (N2) dalam berbagai ukuran kemasan tabung gas mulai dari 1 m3, 1.5 m3, 6 m3, 7 m3 hingga 10 m3, tersedia dalam tingkatan kemurnian atau grade yang diinginkan untuk aplikasi kebutuhan industri Anda, seperti Welding Grade WG, High Purity HP, Ultra High Purity UHP.
PT. Gas Depo Industri juga merupakan tempat menyediakan jasa refill dan isi ulang gas-gas industri lainnya seperti : Argon (Ar), Oksigen (O2), Asetilen (C2H2), Karbondioksida (Co2), Hidrogen (H2), Propana (C3H8), Metana (CH4), Helium (He), Sulfur Hexafluoride (SF6), Hidrogen Sulfide (H2S), Udara Tekan (Compressed Air), Nitrous Oxide (N2O), dan sebagainya. Kami juga menjual tabung gas ( High Pressure Clynder ) 1m3 s/d 10 m3 , Very High Pressure Cyrogenic Cylinder, PGS, VGL, Industrial Welding Equipment , Regulator, dll.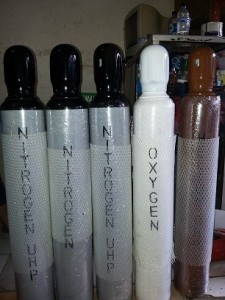 kami menyadari ditengah tingginya permintaan dan ketatnya persaingan gas-gas industri nasional , kami harus berbeda dengan perusahaan supplier gas lainnya, namun dengan pengalaman , kesungguhan , dan kerja keras serta didukung kepuasaan pelanggan sebagai mitra kerja, kami siap membantu "A to Z" kebutuhan liquid & gas industri Anda terutama refill dan isi ulang Gas Nitrogen N2.
Hubungi segera tim sales dan call center kami utuk mendapatkan pelayanan refill dan isi ulang tabung Gas Nitrogen (N2).
CALL CENTER : 08179867722
E-MAIL : sales@gasdepo.co.id